Custom WordPress Websites that deliver!
We don't just take your money and leave you to fend for yourself. We work side-by-side with you to ensure that every aspect of your site is tailored to suit your needs. This includes design, functionality, and security. All our WordPress Custom Themes are optimized for speed!
Designing a website is not just about appearance—it's also about performance and usability. With our custom WordPress Websites, you get the best of both worlds: design and SEO. We start with optimization in mind and build your site around search engine best practices, ensuring that your posts and pages are fast-loading on any device.
There are thousands of WordPress Themes out there–but not all of them are created equal. Our themes are fully responsive, look great on any device, and have a minimum load time to provide your site visitors with the best experience possible. We'll take care of the technical stuff so you can focus on what matters for your business.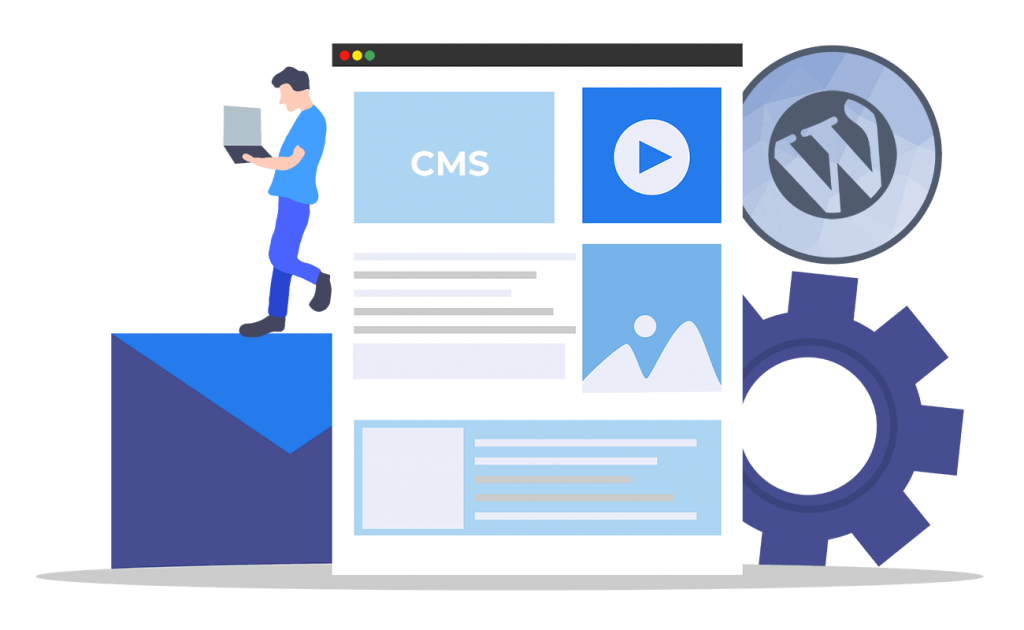 Get a custom WordPress website
Let's build a website together. Get the features you want, with the look and feel that matches your brand, all on a fast and secure platform. Our Custom WordPress Websites are blazing fast and designed for results—we'll help you make your idea come to life without any hassle.
you're in good hands
We take pride in our work. Our team of designers and developers are experts at what they do, focused on providing quality products and services. When it comes to WordPress websites, we don't cut corners. We offer free consultations and a 100% satisfaction guarantee.
Powerful, fast, and secure custom WordPress websites for any business, individual, blogger, OR non-profit organization.
If you don't know where to start, we can help!
Creativity is crucial, and we thrive on it! We're not cookie-cutter designers and developers – each customer's needs are different, so we'll work with you to develop the perfect website that fits your needs.
Web Design by Mark has mastered the art of delivering quality work at affordable prices while maintaining excellent customer service. With our team of experts, you can rest assured knowing you'll get a Custom WordPress website that looks good, functions well, and is affordable.
There's no project too big or too small for our team of WordPress experts. We can build anything you need, from a single landing page to a full-blown website. There's nothing we can't accomplish.